Dear Readers – if I'm honest, this was not the most exciting week. It felt like a week of treading water and having difficulty concentrating. (I lost an entire day to a nasty migraine, too.) Nevertheless, I have committed to these blogs, and so I humbly offer this missive to you.
WATCHED
General Hospital. The last week of May sweeps brought what should have been the culmination of some well-built up storylines, but in the end this particular fan is a little disappointed. Well, maybe a LOT disappointed. The Nurses Ball did have some wonderful moments – James Patrick Stuart's performance was one – but overall it felt like it was lacking something. Maybe it was a disappointing lack of payoff for the Chimera storyline. Maybe it was the lack of couples coming together for the first time. Maybe it was the lack of something really driving the stories forward. Maybe it was the distracting product placement. Probably all of those things.
NCAA Softball Tournament – Super-Regionals. For the most part, the Super-Regionals didn't provide the same excitement as the Regional tournament. Ole Miss came close to upsetting UCLA – so close – proving the upstart Cinderella team could keep pace with the old guard, but in the end they couldn't pull it off for the crucial wins. LSU's match-up with Florida State, higher ranked and featuring Jessica Burroughs, one of the best pitchers in the game, cold steel and lights-out, might have been a steamroll, but LSU has grit and the pulled out the wins they needed to advance. Finally, Arizona went up against Baylor – on paper, Arizona was the higher ranked team and had the most talent – but Baylor, like LSU, has grit and weren't about to go away quietly. In the end, Game 3 on Sunday night was one of the best and worst and most infuriating games I've never watched as my Wildcats were behind, came back, looked like they were going to take it… and let it slip away. It was heart-breaking to see seniors like Danielle O'Toole and Katiyana Mauga not advance.
This week brings the start of the WCWS (a bucket list event for me. One day I'll get there, I will!) There are some good match-ups. It's hard not to like Florida to take the whole thing since they've been so, so good this season – they are the team to beat – but the Pac-12 teams have something to prove, so watch for Washington and Oregon to play to show they belong there and UCLA to play to remind people that we wouldn't have softball as we know it without that program, and they haven't lost anything. I'll be cheering for LSU because they are one of my wife's favorite teams, but I won't be sad if the final features Florida vs. Oregon – that could be some great softball.
READ
Still reading Assassin's Fate.
LISTENED
Larry Wilmore has a new podcast called Black on the Air.  It's worth a listen, though he still feels a little rough as he gets used to the whole podcast gig.
Make Me Smart had an interesting feature about anonymous sources – who is really passing along that info we're hearing in the news – and the keys to cracking the code journalists use for telling us about their sources.
I told you it was kind of a boring week.
Can I offer you some GIFs?
The super power I wish I had: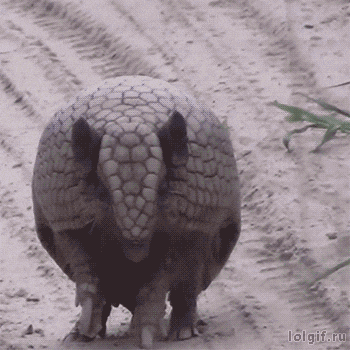 Relevant to all of my interests: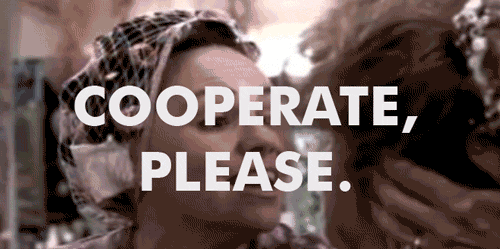 A reminder that love is… awesome.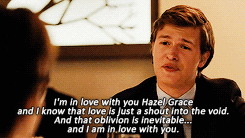 Also relevant to all of my interests.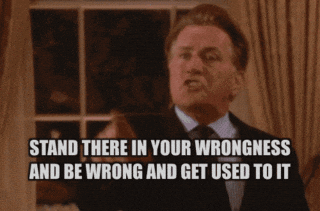 And this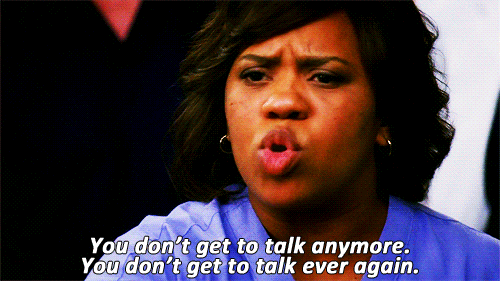 See you next week, friends.